Welcome to the Imprint Shop!
The Imprint Shop sells all manner of apparel for community groups, municipalities fire and police departments, school teams and private enterprise. With in-house embroidery equipment, Maria and her husband, Miguel, can be found, sometimes late into the evening, embroidering everything from T-shirts and jackets to caps and tote bags, fleece-wear, rain gear, and so much more. The Imprint Shop also offers screen printing, applique work and a myriad of great promotional products that can imprinted with company logos and insignias…items like mugs, pens, flashlights, water bottles, magnets, mouse pads, and so much more.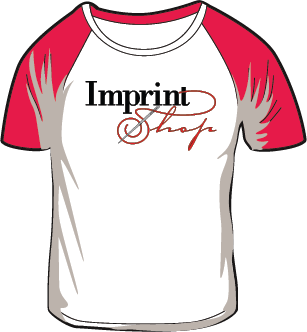 Set Up a Spirit or Corporate Store!
Check Out The Sample Stores Below
This Is What Our Customers Are Saying
Maria does a great job. She's so helpful and takes care of even our smallest orders! We appreciate all her hard work! She'll take care of you!
Audrey
Nice folks that produce an excellent product.
Jim
It was great going to have some embroidering done on my jacket.
Bob
Fast experience, cute dog, reliable and pleasant owners.
hse970
Wonderful work and products come from the Imprint Shop. I highly recommend.
Jim
A well established family business taking good care of our family for years. kudos.
Neil
Did some company shirts that I needed with 1 days notice!!! All I can say is that they are awesome!! Not only did they get it done but below any other quotes I received for same work!! Only company I found that could get it done in one day!!! Awesome company!! 5 stars all day!!
Rudy
Imprint Shop is so easy to do business with! They are friendly and most helpful. They are our go-to embroiderer for the Golden Knights Drum and Bugle Corps!
Audrey